+353 (0)41 981 4575

info@bosscatering.ie
Latest News
02/04/09
New EPOS Terminal systems from the French company CSI. These Mobile terminals are fully configurable, great for waiting staff of all nationalities, , ,
20/02/09
We Moved! Our New premises, located in Duleek, Co. Meath is a poupose built facility with exten. . . .
Contact Us
We are always happy to talk with our clients.
Call our office (041) 981 4575
Boss Catering Customer Support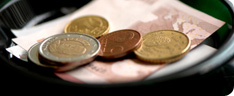 Deciding on the right company to service your catering and restaurant equipment is an important decision. It is essential to choose a company that is affordable, thorough, and is capable of performing the task. Boss Catering Equipment Duleek, Co Meath is the company to choose; we have an array of plans, offers and qualities that will reassure you that we are the best people for the job.
When Boss Catering Equipment provide your equipment service, you never have to worry about overtime charges and we have equipment replacement plans available. Do you need a service call? Rest Easy…. Boss Catering have You Covered. Our technical phone support will solve your problem, save you time and money and keep your kitchen and systems running.
In addition, we available When you need us not just 9-5. We offer free equipment evaluation, flexible invoicing, and have a service team on board around the clock.
If you would like more information on our Support Services, Call the Office (041) 981 4575, Email an information request or add you name and email address below and we will be in touch ASAP.