+353 (0)41 981 4575

info@bosscatering.ie
Latest News
02/04/09
New EPOS Terminal systems from the French company CSI. These Mobile terminals are fully configurable, great for waiting staff of all nationalities, , ,
20/02/09
We Moved! Our New premises, located in Duleek, Co. Meath is a poupose built facility with exten. . . .
Contact Us
We are always happy to talk with our clients.
Call our office (041) 981 4575
Boss Catering News


Click here for other office views.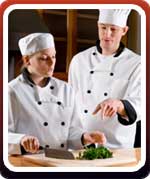 We have just recently moved to a special purpose built premises in Duleek, Co. Meath. Our extensive show rooms which you can visit and see our large range of in stock equipment.
We will be running live cook demos on the latest food equipment in our showroom on a regular basis. Featuring top of the line chefs and innovative cooking techniques, every evening so far has been a great success. Sign up for the next demo!
Click here for an email reminder for the next scheduled event.
RAI Conference
We attended the 2009 RAI Conference Our associate stand was situated in the Carton Suite 1. The AGM and Conference will be held in Carton Suite 2 & 3
The program of events were as follows:
Monday 30th March 2009
9.00 - 10.30 Registration Tea / Coffee
10.30 - 11.45 AGM Opening By President
11.45 - 12.00 Tea / Coffee & visit Stands
Speakers
12.00 Barry Tiernan AIB
12.30 John Mc Kenna Bridgestone Guide
1.00 - 2.00 Light Lunch
2.00 - 3.00 Ger Deering NERA
3.15 - 3.30 Tea / Coffee
3.30 - 4.15 Bill Cullen (TBC)
4.15 - 4.45 Senator Fergal Quinn
5.00 - 5.30 Martin Cullen T.D.
7.00 Pre Dinner Drinks
7.30 Black Tie Dinner